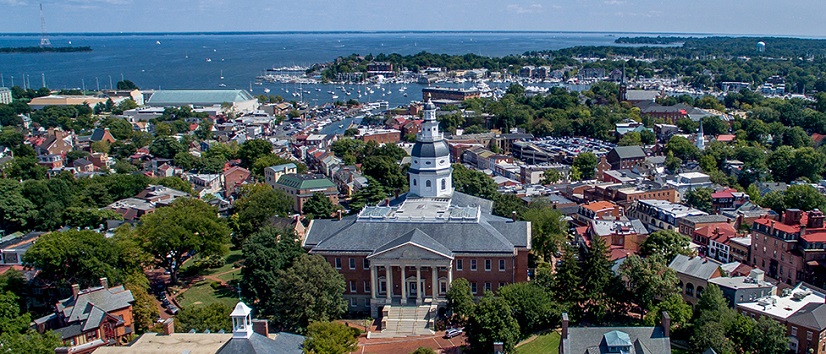 It's that time of year when folks are getting relocated or work assignments out of State are beings asked of employees.
Moving to a new area can be daunting and overwhelming. No worries. We have you covered so you can "Live like the Locals" in one of our beautiful homes which are available for short term stays. All our properties are fully furnished, include all utilities, wi-fi, washer/dryers, yard maintenance, etc.
Turn your relocation or assignment into a vacation. Here are some activities Annapolis Corporate Housing suggests you look into shortly after your arrival.
Tour the U.S. Naval Academy
A great tour open 7 days a week. Visit inside Bancroft Hall Dormitory, Visit John Paul Jones' Crypt, Check out the Olympic size pool and diving platforms as well as the beautiful Chapel.
Watch the Wednesday Night Sailboat Races
Head to the Eastport Drawbridge, Carroll's Creek Restaurant or the Chart House each Wednesday evening to see the finish of the races. Even if you are not a sailor, the finish line can be fascinating for anyone.
Tour the Maryland State House
Beautiful marble lobby and steeped in History. Our State House was built in 1772 and is the oldest state house still in use. It even served as the US Capitol for a period of time. The dome was originally made and affixed with all wood…no metal. When the dome went through a restoration not too long ago, the restored it with wooded pegs…no metal to replicate and preserve this unique building.
Music
Each summer, free concerts are performed at the City Dock. Bring a chair and enjoy the fresh air and sounds of Annapolis.
Another great venue is at Rams Head On Stage. Visit their website, www.ramsheadonstage.com You will not believe the national touring musicians who show up to little Annapolis to perform. There literally is something for everyone. The small venue allows everyone to be close to the action.
Explore African American History at the Banneker-Douglass Museum
The official African American history museum of Maryland focuses on two celebrated figures in American history: Frederick Douglass, the great writer and abolitionist, and Benjamin Banneker, the 18th-century mathematician, astronomer and author whose work inspired many in the drive for freedom